Sponsors & Partners
Coca-Cola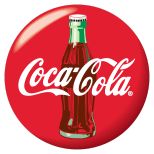 Westmoreland Mall is proud to have Coca-Cola as a sponsor. Coca-Cola is the world's leading manufacturer, marketer, and distributor of nonalcoholic beverage concentrates and syrups, used to produce nearly 400 beverage brands. Coca-Cola's corporate headquarters are in Atlanta, with local operations in over 200 countries around the world.
Excela Health

OFFICIAL MALL WALKERS SPONSOR
"Mall Walkers" is a program intended to emphasize preventive health care, early detection, exercise and fitness, and health education. And it's another way we can meet and exceed the health care needs of our community while improving the health and well-being of every life we touch.
A non-competitive walking program, "Mall Walkers" provides members with an array of activities and benefits, plus, it's a great way to meet new friends and keep active!
All members of the community – seniors, new moms, baby boomers, and anyone looking for a great way to get active and stay fit – are welcome to join us for "Mall Walkers" each month.
As an added incentive, we have set goals for walkers to meet and exceed, with rewards given for each milestone! Get set to lace up your shoes, join in the fun, and mark 250 miles, 500 miles, 1,000 miles, and 2,500 miles for prizes and the ultimate benefit – improving your health. So, how many miles can you walk?